Celebrate This Winter in Comfort
Explore Our Financing Options

Heating
Is your furnace acting up, blowing cold air, or making too much noise? Don't get left in the cold! Our experienced team of professionals is here to keep your home or business warm and cozy.

Cooling
Petra Heating & Air Conditioning is the leading company for all of your air conditioning and cooling needs. Our technicians are qualified professionals who will get the job done right for your home or business.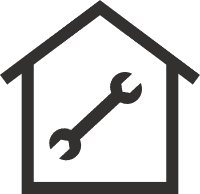 Maintenance
Regular HVAC maintenance not only increases the reliability and efficiency of your equipment, it also extends its lifetime. Protect your investment with a maintenance agreement.
Petra Heating & Air Conditioning
An Independent American Standard Dealer
From installation of new heating and air conditioning equipment, to servicing and maintaining all brands of equipment, in both residential and light commercial applications, we are here to serve you! Whether you are looking for a ducted or ductless system, special allergen air filtration, ductwork and venting, tankless water heaters, or something even more specialized, we have a system that will work for your particular needs.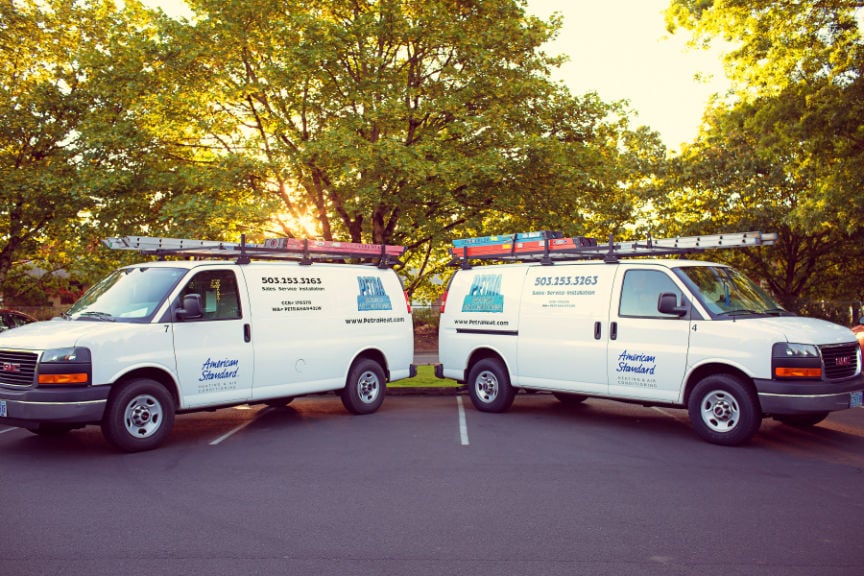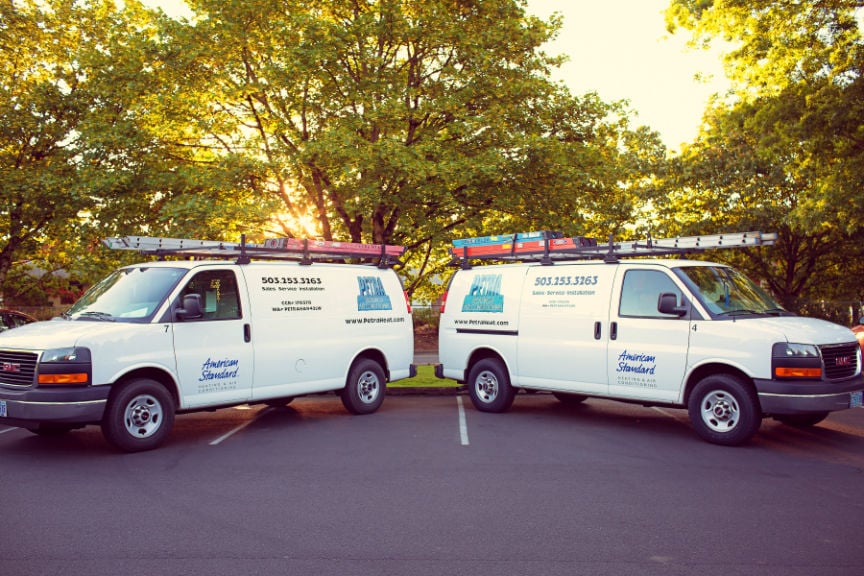 Customer Reviews
We love hearing from our customers! If you've had us work on your HVAC system we would love to hear from you too.
Heat Pump Replacement in Portland, OR 97215
"At the beginning of summer we realized our 30+ year old AC was not working. It had lost all coolant and repairs would be expensive and not at all certain to work. We ordered a new heat pump and are very happy with the results. Elkin and Servando did a great job of installing the new heat pup and removing all of the old system. Elkin showed us how everything worked and didn't leave until we were totally happy. We just had our inspection by the city and the inspector noted how good the job looked!

During this process, we met many other members of the Petra team and spoke to almost all of the office staff. From start to finish, it was a pleasant experience. We cannot recommend Petra highly enough!"
- Robert L.
Heat Pump Installation in Portland, OR 97216
"We had a great experience with Petra. They provided us superior equipment at a solid price, and the installers went above and beyond to make the new work fit in our old home seamlessly."
- Patrick S.
Air Conditioner Repair in Portland, OR 97229
"Jason is amazing; friendly, conscientious, and thorough. He walked us through the problem(s) with our ancient but still super efficient Lennox (circa 1989). He was able to figure out how to repair it in the absence of readily available parts, and helped us understand why we may be nearing replacement time for the unit, although since he has repaired it as this latest July/Aug '22 heat wave crushes us, the machine is humming along and refrigerating us 😉 In the future, if we cannot have Matt, we will be asking for Jason."
- Gregory & PJ M.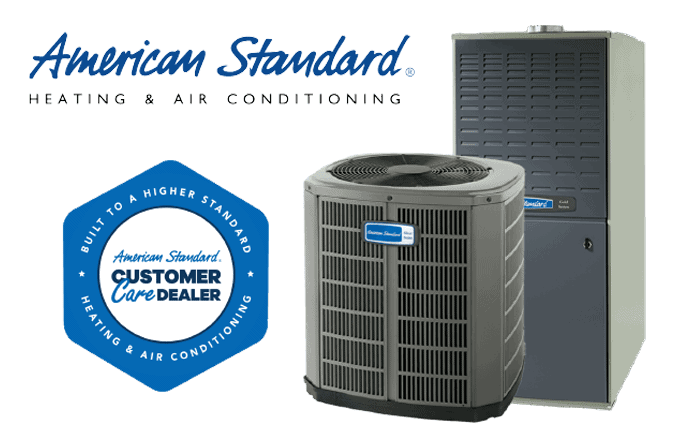 Our Most Recent Articles...
In modern society, average adults spend nearly all their time indoors at work or at home. In fact the US Environmental Protection Agency (EPA) reports this amount of time reaches upwards of 90 percent for most people. That puts the importance of good indoor air quality at a whole new level.
Read More
Need HVAC Service?
Contact the experts at Petra Heating & Air Conditioning.
Call us at 503-253-3263!
AMERICAN STANDARD
AMANA
CARRIER
FRIGIDAIRE
MITSUBISHI ELECTRIC
RUUD
YORK
COMFORTMAKER
GOODMAN
PAYNE
TRANE
BRYANT
DAIKIN
LENNOX
RHEEM
WESTINGHOUSE
AMERICAN STANDARD
AMANA
CARRIER
FRIGIDAIRE
MITSUBISHI ELECTRIC
RUUD
YORK
COMFORTMAKER
GOODMAN
PAYNE
TRANE
BRYANT
DAIKIN
LENNOX
RHEEM
WESTINGHOUSE