Energy Efficiency is the New 'Cool'
Exploring our Financing options.
We Have Processes in Place for COVID-19

Heating
Is your furnace acting up, blowing cold air, or making too much noise? Don't get left in the cold! Our experienced team of professionals is here to keep your home or business warm and cozy.

Cooling
Petra Heating & Air Conditioning is the leading company for all of your air conditioning and cooling needs. Our technicians are qualified professionals who will get the job done right for your home or business.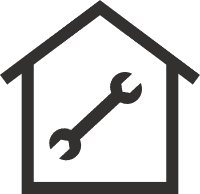 Maintenance
Regular HVAC maintenance not only increases the reliability and efficiency of your equipment, it also extends its lifetime. Protect your investment with a maintenance agreement.
Petra Heating & Air Conditioning
An Independent American Standard Dealer
From installation of new heating and air conditioning equipment, to servicing and maintaining all brands of equipment, in both residential and light commercial applications, we are here to serve you! Whether you are looking for a ducted or ductless system, special allergen air filtration, ductwork and venting, tankless water heaters, or something even more specialized, we have a system that will work for your particular needs.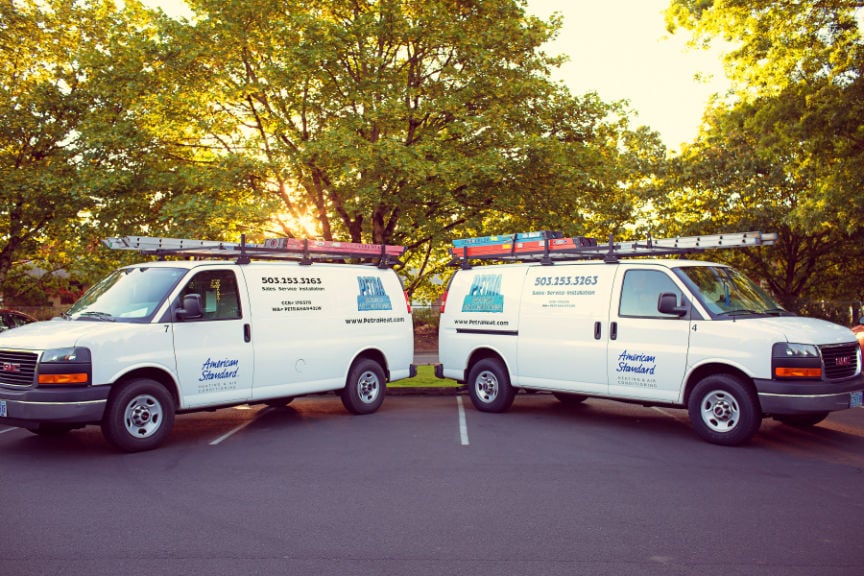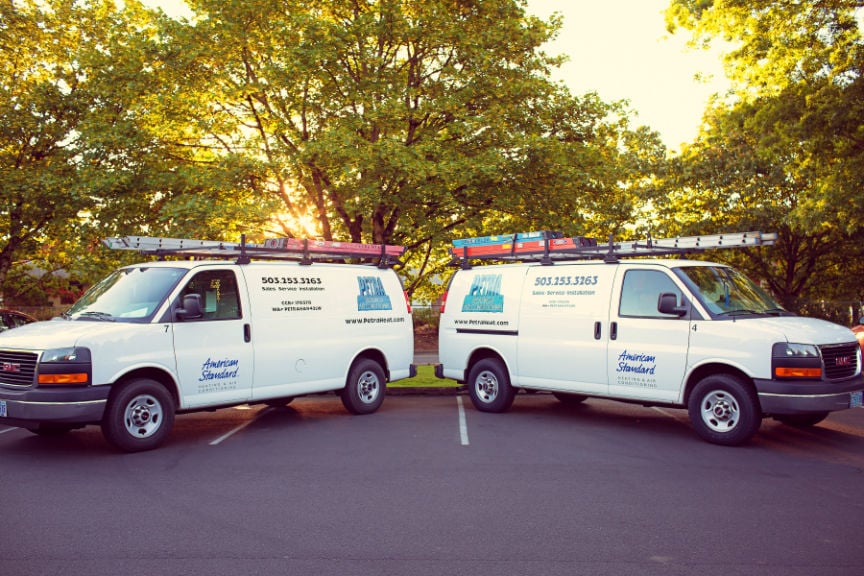 Customer Reviews
We love hearing from our customers! If you've had us work on your HVAC system we would love to hear from you too.
Gas Furnace Installation in Tigard, OR 97224
"We had some service problems with our old furnace. Petra got their people out quickly to inspect and diagnose problem. We eventually ended up purchasing a new furnace from them. We are repeat customers because of the quality and integrity of their employees. They were able to get our furnace installed in a timely manner. Their employees were respectful and very hard working (staying late to make sure we had a working system). I would never hesitate to recommend Petra to our friends. Five stars all around!!"
- Becky G.
Air Conditioner Repair in Tigard, OR 97224
"Our air conditioning unit had a problem with ice build up. Jason identified the problem quickly, made adjustments and explained what caused it. I also asked about the coolant level and if it was part of the problem. It was a little low so he added some. Another thing that had bothered me for a while was how noisy the unit had become. He checked and there were some screws that needed tightened on the unit itself. He also took care of that problem.
All the work took place downstairs. I have a mobility issue and he offered to go back down to shut the outside door and turnoff the lights before he left.
He is an asset to the company. I would highly recommend Petra to anyone needing AC/ heating installation or repair.
Thank you Jason."
- William G.
Air Conditioner Repair in Other, OR 98671
"Andy worked a miracle repairing our air conditioner. It is an older unit and he was able to find the exact motor and contol board to get it working. The parts had to be ordered and shipped from the East Coast. He was prompt to arrive for both appointments on time and he was very kind and professional. We would call Petra without hesitation if we ever needed it serviced in the future. He took good care of us. Thank you Andy!"
- Karen W.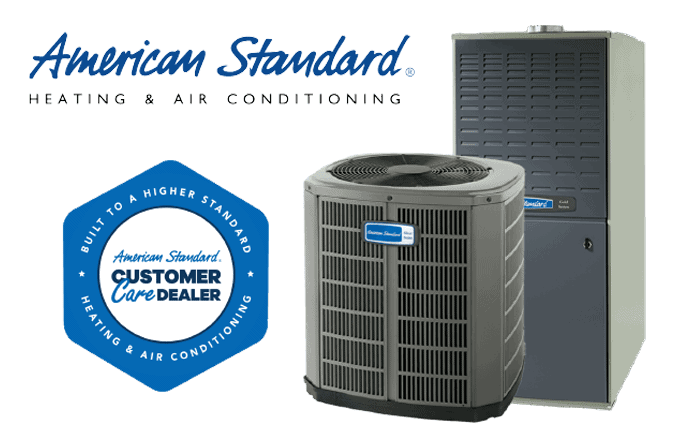 Our Most Recent Articles...
Whether it's people, appliances, or air conditioning (AC) systems, the better you know them, the better you are able to care for them. Our team at Petra Heating & Air Conditioning knows air conditioners because it's our business. We want to share just a little of our knowledge with you so you can extend the life of your air conditioner, avoid costly repairs, and save energy and money in Clackamas.
Read More
Need HVAC Service?
Contact the experts at Petra Heating & Air Conditioning.
Call us at 503-253-3263!
AMERICAN STANDARD
AMANA
CARRIER
FRIGIDAIRE
MITSUBISHI ELECTRIC
RUUD
YORK
COMFORTMAKER
GOODMAN
PAYNE
TRANE
BRYANT
DAIKIN
LENNOX
RHEEM
WESTINGHOUSE
AMERICAN STANDARD
AMANA
CARRIER
FRIGIDAIRE
MITSUBISHI ELECTRIC
RUUD
YORK
COMFORTMAKER
GOODMAN
PAYNE
TRANE
BRYANT
DAIKIN
LENNOX
RHEEM
WESTINGHOUSE